Welcome Amanda Meeks, Our New Community and Partnerships Manager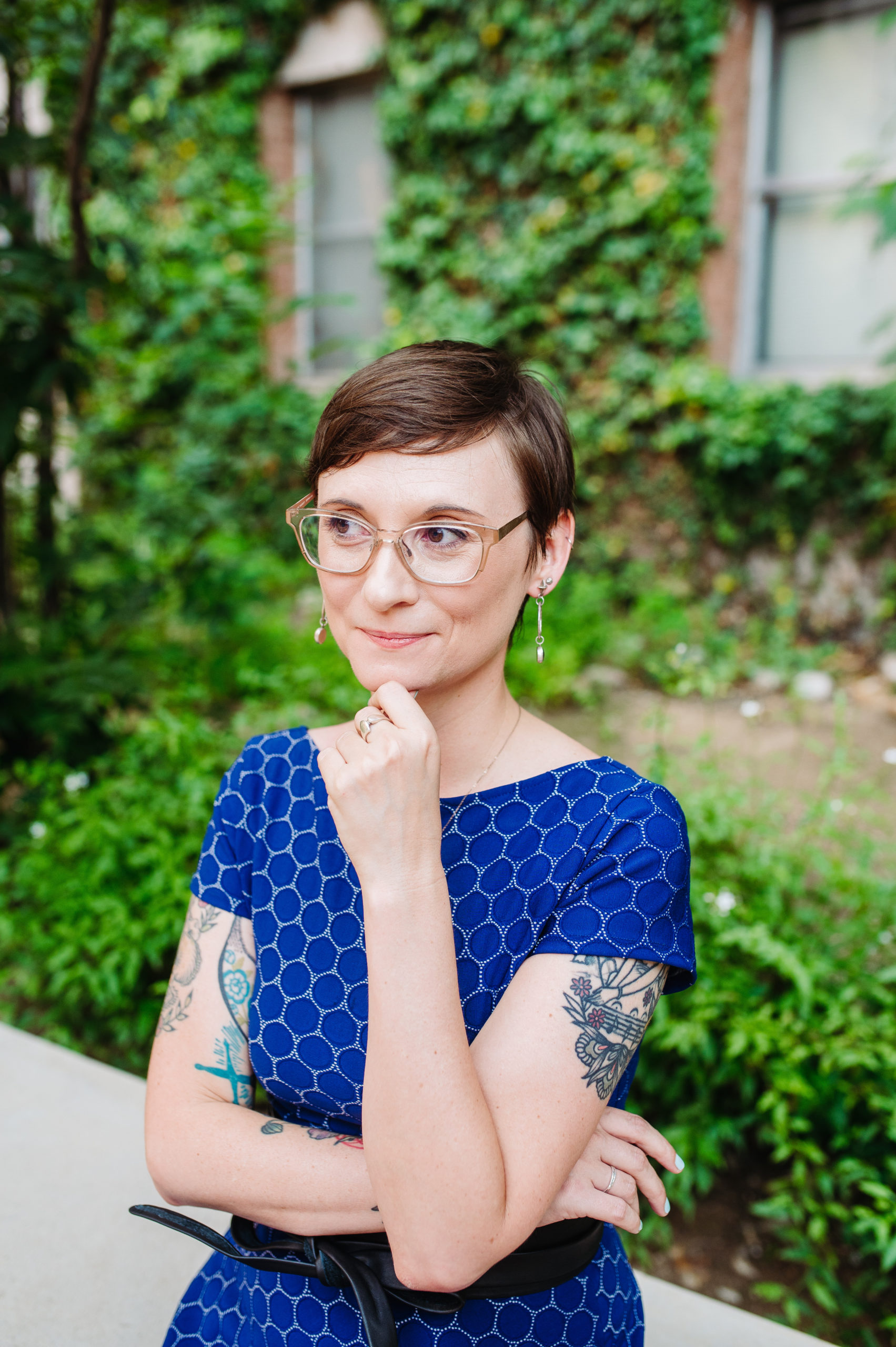 This is a co-authored piece by Robert Friedman, Executive Director, and Amanda Meeks, the new Community and Partnerships Manager at Permanent. Amanda's goal is to foster lifelong relationships with our members and partners.
Robert Friedman: We are very excited to welcome Amanda Meeks (she/they), Community and Partnerships Manager to the Permanent Legacy Foundation. Amanda's professional experience and personal passions are a unique fit for this role. Amanda is a distinguished librarian, creative professional and community organizer and has led an inspirational journey through libraries, classrooms and public spaces. Let me tell you a little bit more about the role and why Amanda is the perfect person for the job.
While we believe that creating the most widely accessible, highest-integrity system for digital preservation is possible with today's technology, we believe that it will take collaboration between many different types of organizations to achieve digital permanence for all people. Commercial cloud storage solutions can have a new, modern role to play in preservation, but traditional cultural heritage institutions like museums, libraries, universities, and faith-based organizations remain essential.
This is why we exist, to build an institution that brings together both modern and time-tested solutions to make digital preservation accessible to all people but we cannot do this alone. Our micro-endowment model is a prime example. Permanent members collectively make us sustainable via the one-time storage donations that endow the persistent storage of their personal archives. When they make their archives public, they enable a history that is co-constructed from countless individual stories, in endless permutations. This is the democratization of permanence.
Amanda's work will be core to creating a sustainable organization and a trusted platform for digital legacy. They will get us there by building a community of practice and a network of partners that share our digital equity and preservation values. Amanda will help our members connect with each other and share their archives with the world. They will help our friends level up their support for Permanent with access to resources and knowledge. And they will help our network of partners leverage Permanent to achieve their preservation goals.
Amanda will cultivate the voice behind our social media and newsletter, they will make sure we are present in events and conferences where our community already gathers, and they will create new opportunities for our members and those interested in Permanent to connect, socialize and learn from each other. They will be the chief administrator for Permanent's Byte for Byte grant program, responsible for growing and managing the program's membership. Their goal will be to foster lifelong relationships with our members and partners, expanding our community by developing and demonstrating our full potential to achieve our mission.
There is no doubt that Amanda's experience and passions are a unique fit for this role. As a Regional Ambassador for Art+Feminism, Amanda liaises to dozens of cultural institutions across the southwest and west coast, providing program support for Wikipedia Edit-a-thons that bridge critical knowledge gaps on topics related to women, arts, and feminism. Amanda also facilitates grief discussion groups for young people suffering loss and is a practicing end-of-life doula and member of the National End of Life Doula Alliance. Amanda holds an MLS from Emporia State University. In her previous role Amanda supervised and led a team of students and coordinated creative projects at the University of Arizona's maker space, Catalyst Studios.
Join me in welcoming Amanda and let's hear a little more about the path that lead them to Permanent in their own words.
Amanda Meeks: I come to Permanent with over ten years of professional experience in libraries, museums, and community archives with a focus in outreach and critical information literacy. Working with Permanent was so appealing to me for many reasons including my deep understanding of how information (i.e. history) is constructed and contextual and how this is reflected in Permanent's mission and vision. I love the idea of building on the sum of human experience by including as many voices as possible, not just the ones who make it into The History Textbooks.
This understanding is also the driving force behind many of my creative endeavors, particularly my community zine bike project, Outspokin' & Bookish. I love learning about other people and their stories; inspiring and empowering people to document and share ideas, experiences, art, etcetera via zines has been a huge source of joy and fulfillment over the years. It feels important for me to continue doing that work with zines, but I also realize we live in a digital world and I want to support individuals and communities in intentionally documenting and preserving their life experiences in whatever way makes sense for them.
Here is a quick snapshot of how I arrived here, at Permanent: Around the Summer of 2020, after COVID-19 took hold globally, I began considering an end-of-life (EOL) doula training program. Upon learning about a social justice oriented organization called A Sacred Passing (based in Seattle) I decided I'd test the waters with a weekend-long intensive on EOL care, but felt hung up on the price of the class. A few days into mulling it over and talking myself into and out of taking it several times, I received a message from a stranger on Facebook. It was from a woman who wanted to order dozens of my Outspokin' & Bookish pins to safely celebrate her late husband–who also happened to be a librarian and avid cyclist–during COVID. The pins would be gifts for his community to mark the one year anniversary of his passing. I was beyond honored that she chose my art for this special gift.
"Amanda, I'm so glad I found you! Best of luck with your art, librarianship, and community outreach. My husband would have loved your work."

Diane L.
In the end, the bulk order of pins covered the full cost of the class, almost to the dollar. It was clearly a nudge to get going. A few months later, I was already enrolling in the three-month Going with Grace EOL doula training program, which challenged me to explore conscious dying as a vehicle for conscious living. After this course I knew that I eventually wanted to pursue work that aligned more with EOL care, but I never dreamed that an opportunity like the Community and Partnerships Manager would materialize, and then it did. This role is a perfect convergence of my favorite professional experiences as a librarian, my creative approach to community engagement, and my practice as an EOL doula. I've always been interested in legacy work as a way to honor one's unique life experiences and I'm delighted to work alongside wonderful people who share that interest and commitment.