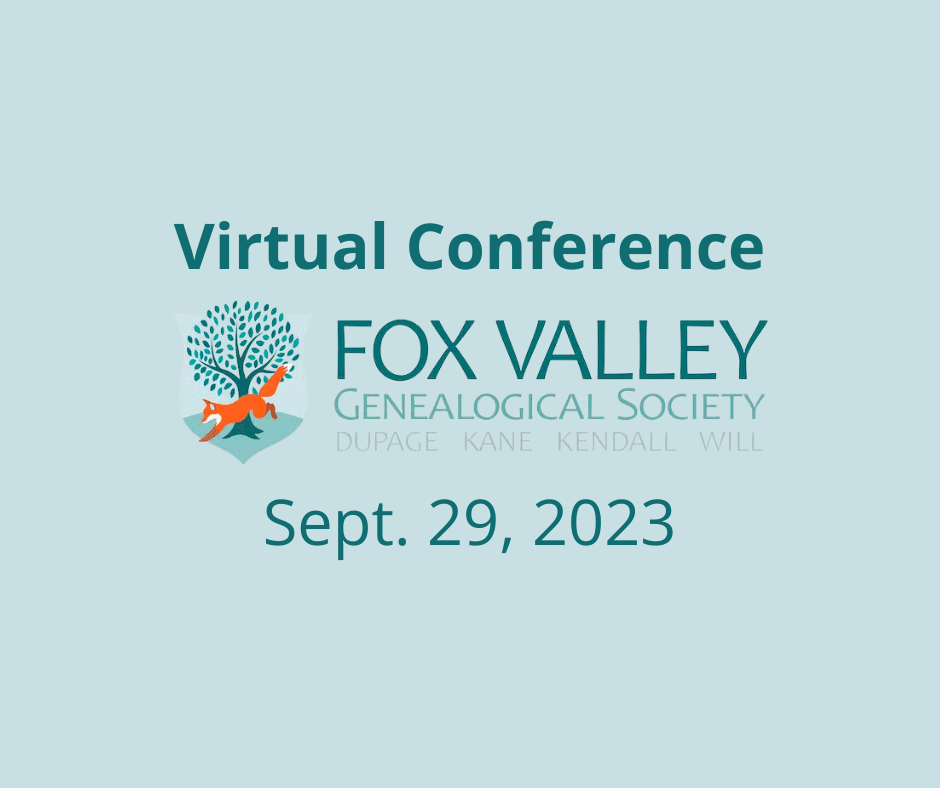 TAKE CARE & SHARE: Organize and Archive Your Genealogy Materials
The Fox Valley Genealogical Society is celebrating our 29th Annual Fall Conference this September 23rd-30th. This year's Conference, _Take Care & Share: Organize & Archive Your Genealogy Materials_, will consist of four on-demand lectures by Melissa Barker, LaDonna Garner, Nancy Loe, and Denise May Levenick; three live online events including an archiving and preservation workshop, photo scan-a-thon, panel discussion on gifting your collection; and a live keynote address "Who's Going to Want It: Keeping Your Treasures Out of the Landfill" by Scott Fisher of "Extreme Genes" to be held on Saturday, September 23rd, 2023.
The conference will include several door prizes, including a chance to win 10GB of free storage from Permanent.
Please see conference website for details and registration.